Advice To Men On Relationships || Apostle Johnson Suleman

1. Don't dress shabby, even if you don't have expensive clothes, dress well. Always look presentable.
2. Don't be extremely possessive: don't monitor
a lady (checking her phone messages, calls, her where abouts),you are putting yourself under unnecessary pressure, you'll die young. Don't stress and die for a lady you have not yet married.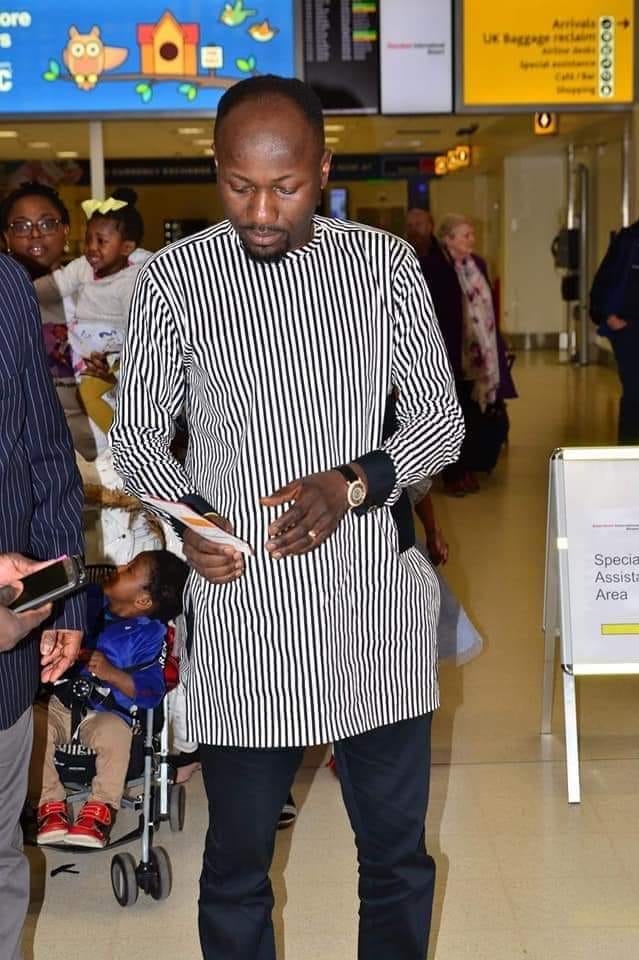 3. Only give 100% of yourself to God, not a lady you have not married because he won't Break your heart.
4. work on friendship first, when friendship is sorted she will eventually see no other friendship that is relevant.
5. Appreciate a lady's effort to please you. (e.g. She buys a tie; don't say I don't wear ties or I don't like the color)
6. Hygiene is vital: shave your beards, don't be like a terrorist from Afghanistan. Even Joseph when he came out of prison he shaved before going before Pharoah. Smell well.
7. don't date a girl because of her image and status: most girls from rich families can't cook and are most likely not to appreciate your efforts to please them, they are hard to impress (e.g. you surprise her with a car, she be like where is the surprise?). But someone from a humble family will appreciate gifts.
8. Don't be moved by physical appearance: true beauty is her character. A foolish lady thinks everything about herself is her body.
9. Develop yourself: continue being educated…etc.
10. Never rebuke a lady in public, in public she won't see a rebuke but an embarrassment : call her to a corner or private place and tell her("what you doing is embarrassing me"). Because women don't think with their brain but with their emotions; use the right words.
11. Prove a lady's character before committing, don't hurry to commit or talk about marriage. Make sure she really has a good character, if she got something you can't cope with, don't hope, leave today.
12. Don't marry a lady for cooking or sex: nothing brings dignity like moral sanity.
13. Have a goal for your life, no one plans to fail, they fail because they are not prepared.
14. Don't price love with money/materials. You can't buy it.
15. Don't abuse her.
16. Don't look for a perfect girl, none is perfect: the person you are admiring, you don't know their baggage or rather their garbage.
17. A real man: talks less, is an investor, is firm, has a mind of his own, he loves God, sets for excellence, respects parents. When you are firm you are not pushed around.
18. Before meeting parents make sure you are grounded in prayer.
19. the worst kind of pride is spiritual pride, a lady even tells you on your face she is spiritually matured more than you. She will never listen to you.
20. Its only when you can't correct things that you leave the relationship: but try to fix things first. If a year passes and no change at all, not even small change stop hoping, leave!
21. make sure you know her family: any lady you don't know her family members you don't know her (if she don't want you to meet any of them, something is wrong, she is hiding something).
PAY ATTENTION: Enter your email address to subscribe to this blog and receive notifications of new posts by email.