I GAVE UP GOING TO CHURCH BECAUSE OF WHAT PASTORS AND PROPHETS SAID ABOUT MY SITUATION BUT AFTER LISTENING AND PRAISING GOD WITH SONGS SANG BY PREYE ODEDE, GOD GAVE ME MY HEART DESIRE BY GIVING ME MY OWN CHILD– TOWLEROLIVIAA
I want to take this time to give glory to the almight God and appreciate one man who restored faith and hope in me.
I have always been a person who love going for prayers and I was told by many prophet's and pastor's that I was not going to kids and that idea really made me stop believing in going to church and all that till one day a song came on t.v. called Ebezina and I listened to it.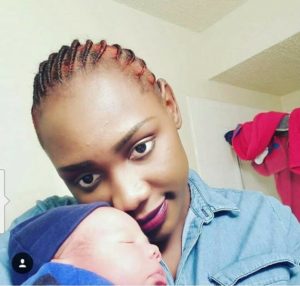 It became my praising song, when the singer of the song came to Zambia I went and worship with him. This amazing person when I became friends with him on Facebook believe me on this he was one of the humble pastor's I have ever seen, i used to give him prayer request about my visa, he told me i was going to get the visa and i did get visa then i told him about what I was told concerning having kids and he told me to just believe in God and the amazing thing was he told me I was going to be pregnant in 2017 and he asked me can you do me a favour.
I said yes then he said buy a baby crib and write a baby name then pray everyday and 2017 came I was pregnant, I couldn't believe it myself. People of God no matter what you have being told concerning your life always believe in God and in my situation I learned that they are still some men of God who are truly called by him and that a prophecy from God will give you peace and joy, nothing is impossible coz everything is possible.
Alot of people gossiped about me not having kids to where it became a natural thing for me but when Jesus say yes nobody can say no. Am enjoying motherhood now because of God is able. Listen to praise and worship songs by Odede Preye Bulie
I am real
Nanaowei
Oshimiri state
Biko
This are the song's that has being lifting my spirit when i am facing challenges Odede Preye I have no enough words to say thank you for restoring hope and faith May God always bless for the humble heart you have coz you are known worldwide as the best gospel musician but to me you are one of the kindest pastor I have ever seen.
PAY ATTENTION: Join our telegram channel>> https://t.me/christiandailypost
PAY ATTENTION: Enter your email address to subscribe to this blog and receive notifications of new posts by email.