My Encounter In A Crusade Organised By Pastor Enoch E.A Adeboye || Apostle Johnson Suleman

Apostle Johnson Suleman: When my mentor(Archbishop Benson Idahosa) died, I cried and continue crying. Then, I walked to a place in Lagos called "Lekki" and I saw a program tagged "Lekki 98" organised by a man called "Pastor Enoch E.A Adeboye". That was the first time I saw crowd and was shocked. I saw miracles, though I was used to miracle because my mentor(Archbishop Benson Idahosa) in ministry, there was miracles.
But there is a difference in these one's life. He was standing on one spot and He was not shouting…."my Daddy say somebody is heal there"
One that happened beside me… He said, "My Daddy say there is a woman pregnant for 12years, my Daddy say the baby is coming out"… I wasn't told, I was standing!
Women took wrapper and covered her, the next thing we saw blood and the child came out…. I was in awe…aaaahh! Because the way He was saying it gently.."Daddy say, there is somebody complaining of his height, that you are not as tall as you want, Daddy say, He is giving you 5 more inches" and the person began to stretch…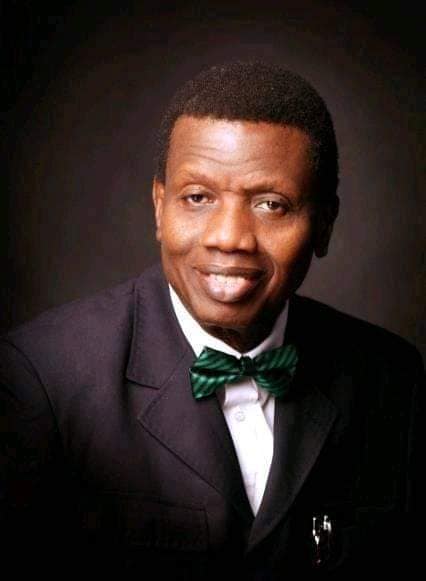 I said, "aaahh, who be this?"
That night, I did not eat, I did not sleep, I prayed and the next day, I was one of the first to be in the crusade, I was waiting. This time, I was at the front, I could see Him closely. I said, Father(God), what is the secret if these power? And God said, "Listen to His prayers" and I listened "You are greater than the greatest, higher than the highest, bigger than the biggest, stronger than the strongest"
God said, "that is the secret if the power"
I said, "ha ha, who can not say that"
God said, "No, He is saying it with revelation of adoration"
God said, "Son, anytime you carry me high, for if I be lifted up,i will draw"
Anytime He(Pastor E.A Adeboye) prays for me, He thanks God for me, I listen to His words…"Thank you for his life, thank you for his ministry, thank you for Grace, thank you for mercy, thank you for his family, thank you for preserving him"
The first time, I was not happy, let him bind, kill and destroy.
PAY ATTENTION: Enter your email address to subscribe to this blog and receive notifications of new posts by email.