Prophet Uebert Angel On Apostle Johnson Suleman, Archbishop Benson Idahosa, Pastor Chris And Nigeria.
*How can a man from Auchi be in New York, and the Americans are saying "Hallelujah". **
With everything you know about the man of God(Apostle Johnson Suleman) on this platform, preaching behind the pulpit. What causes our power to be visible to the world? I always say there are those who watch things happens and there are those that ask "what happened" and there are those who make things happen.
What causes us to be the ones that make things happen? What kind of Grace?
He(Apostle Johnson Suleman) was with Archbishop Benson Idahosa. Why was he so bold? That your father in the Lord learnt from him. WHAT IS IN NIGERIA, that the whole revival that the world is waiting for. The Lord even spoke to me, it will start in NIGERIA!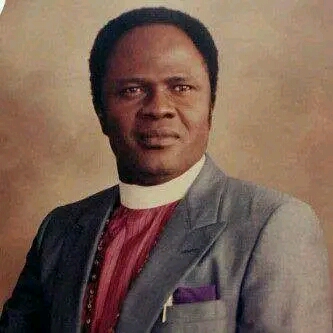 Why is it so? What causes men like him to have a certain level of boldness, that changes Nations. How can a man from Auchi be in New York, and the Americans are saying "Hallelujah".
What causes this thing? You have seen some extra-ordinary miracles, even in my ministry, in the ministry of the Apostle. Christian Daily Post . What causes those miracles to happen? Why are some ministers not getting them?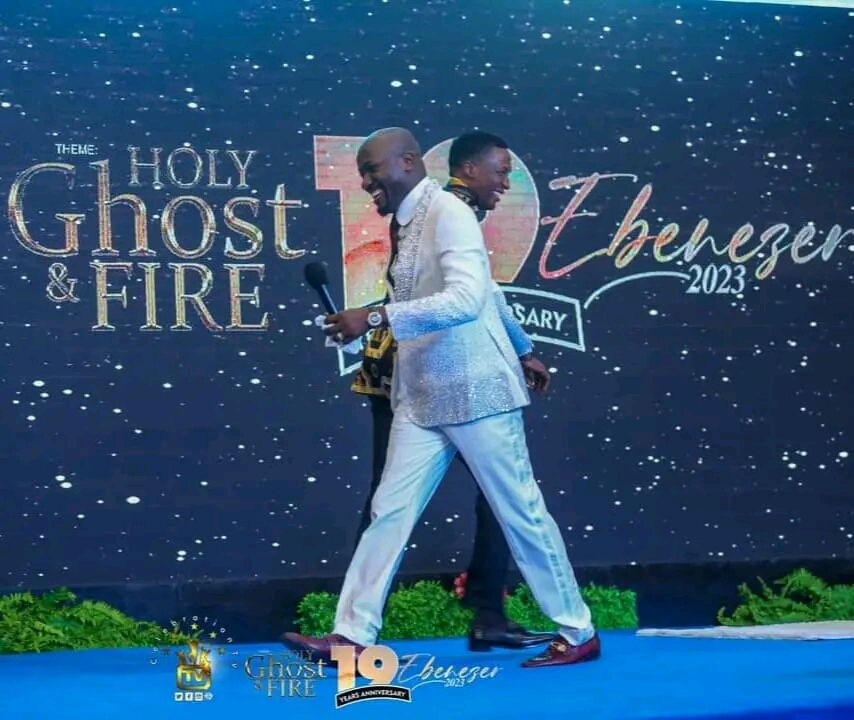 Romans 8:19…The creation waits in eager expectation for the sons of God to be revealed."
I was sitting in the room of my father, PASTOR CHRIS OYAKHILOME. He sat with me and said; do you see this table here? He grabbed the table and knocked it. He said do you see this table in front of me? I said yes sir!
He said, the table can talk. I said "what do you mean by it can talk".
He said, there is a lot of life in it. But it is crying for people of power to make it work.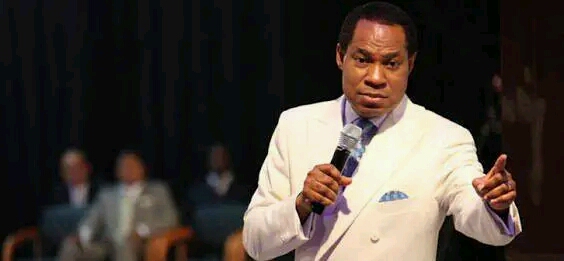 In order word, creation is waiting. Do you see when people have cancer in their body? That virus that is in there, is a creation. It(cancer) is waiting, crying, it doesn't want to do what it is doing in a person. It is waiting for the manifestation of sons.
Manifestation doesn't comes from fathers. The Bible says manifestation is from sonship.
I was so young when I saw Pastor Chris and I decided to be a son. The difference between me and other people that go around Pastor Chris is different. Christian daily post. Is this one thing; when they go in front of Pastor Chris, they are Bishops but when I go before Pastor Chris, am a child.
So, you will see the manifestation of miracles tonight. It is base on one thing: I'm a son of somebody!
Anybody with no father, will insult fathers.
The reason people ask, accuse him(Apostle Johnson Suleman), talk about nonsense is because they have no fathers. Anyone raised by a father will not insult fathers.
Notice what the scripture is saying, manifestation can only come because you are a child. Scripture says give the manifestation to sons and daughters. Not to Apostles, not to Prophets, not to Evangelist, not to Pastors but to children.
So, I ask you again. What causes us to perform the miracle we perform? Is a very simple thing. Listen, it's a recipe that is so simple. IT IS BECAUSE WE LOST OUR PRIDE!
PAY ATTENTION: Enter your email address to subscribe to this blog and receive notifications of new posts by email.
Type your email…