Owner Of Second Largest Porn Company Encounters Jesus, Turns Pastor
The man who has the second largest porn distribution company in America finally gave it all to follow Christ. According to Keith Repult, he said while growing up, life was very difficult for him, he wanted acceptance and nobody was willing to to accept him. Then, he had to do some difficult jobs in other to pay bills.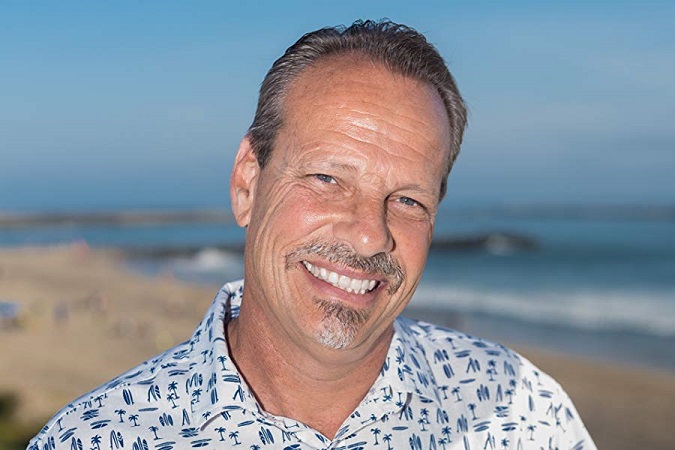 He went on to say, he wasn't satisfied with the amount he was making, then he had to start selling drugs to make living and he enjoyed doing it because he was accepted by many.
One day he was in a bar when a man came in, and we'll dressed. He walked up to him, thinking he could sell some drugs to him but the man told him that he is looking for worker to help him fixed his shelves. Not knowing Keith Repult was also skilled in carpentering.
Repult went home with him to help him fixed the shelves and he got to know about the man's small porn company. The man lured him into it. One day he wasn't paid, he got angry and left the company to start his own porn company. He started making money. Keith Repult said, deep within him his conscience was judging him because he was on the wrong part of life but failed to listen.
He stated that "Pornography was normal, everyday life for me," he said. "Now, I see that the adult industry is dangerous for human life. It's a dangerous, it's perverted, it's taking sex and grossly missuing it. Four years later, I'm sober and abstinent from porn. My life looks completely different."
The day he encountered Christ, he said;
"I didn't even realize the hold pornography and drugs had on me — I didn't even realize it was wrong, because it's so normalized today, but when I became a born-again Christian, my eyes were opened."
Today, Keith is the Recovery Pastor at Mission Church in Ventura, California and with his wife, Samantha, owns Surf 'N' Yogurt in Ventura, California.
PAY ATTENTION: Join our telegram channel>> https://t.me/christiandailypost
PAY ATTENTION: Enter your email address to subscribe to this blog and receive notifications of new posts by email.