How I Prayed With My Pastors For Hours, When We Started Omega Fire Ministry || Apostle Johnson Suleman

Apostle Johnson Suleman: You want to see the power of God, spend time in fasting, spend time in prayer, spend time in the word.
I remember there was a time i was studying thirty eight chapters of the bible a day and would spend eight hours speaking in tongues.
I remember when this ministry "OMEGA FIRE MINISTRY" started, i called some of my pastors and we prayed twenty four hours stretched, we forget time…Kai!!!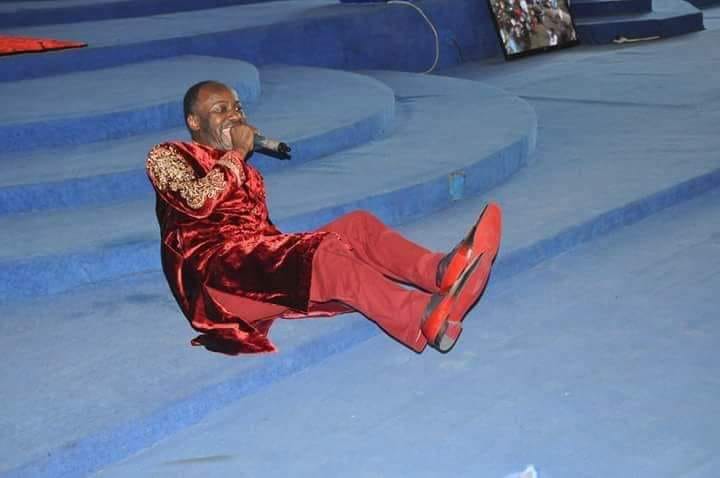 One time i prayed for days and did not know which day it was that i stop…
Sometimes back then my mother will call me Johnson!, i wil respnd with tongues "LAKADOSHANDA" and my mum thought am insane.. You cannot soak yourself in prayer like that and will nt manifest power… When u stay alone with God, when you comeout, you carry God….
On prayer, I want the youths to know these:
Prayer is the voice that moves the earth.
Any man that doesn't pray will never sail in life.
May God teach us how to pray. Make he give us and make us men of prayer in our generation. Like E.M bounds who wouldn't stop praying till his breath stained the walls of his room.
Like men like Charles Finney who prayed until his heart shifted from its position.
Let the youths know this, if your name must never be forgotten on the surface of the earth, you must be a man of prayer!!
Prayer is the Christians vital breath
It's the believers Native air
And his most potent voice.
You must avail yourself to burn for God and stay ablaze.
I have never known a man who stayed alone with God, and stands alone in life.
If we must prevail we must be a travailing generation. A travailing people will always win and always reign!!!
PAY ATTENTION: Enter your email address to subscribe to this blog and receive notifications of new posts by email.